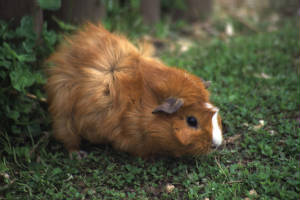 We carry a small selection of domestic birds including Budgies, Zebra Finches, Canaries, hand-tame Cockatiels and Love Birds. We also occasionally have hand-raised small Parrot species, such as Quaker Parrots.
We also have a selection of Regular & TeddyBear Hamsters, Dwarf Hamsters, Gerbils, Degu, Mice, Rats, Rabbits and Guinea Pigs. We also have on occasion Ferrets, Egyptian Spiny Mice, SkinnyPigs, Chinchillas, Hedgehogs and Sugar Gliders. For current prices please see below.
Please call or visit us to find out what birds and small animals we currently have in store, and our current prices. All our birds and small animals are backed by our 5-day health guarantee and go home with a free care sheet!
CURRENT SMALL ANIMAL PRICES:
Prices are subject to change without notice.
| | |
| --- | --- |
|   |   |
| | |
| Dwarf (Russian) Hamster | $9.99 |
|   |   |
| Gerbil (all colours) | $9.99 |
| Guinea Pig (all breeds) | $19.99 |
| Hamster (regular coat) | $9.99 |
| Hamster ("Teddybear" coat) | $10.99 |
|   |   |
|   |   |
| Rabbit, regular (adult size 8 lbs or more) | $9.99 - $19.99 |
| Rabbit, dwarf (full grown 4 - 8 lbs) | $19.99 - $39.99 |
| Rabbit, mini dwarf (full grown 2 - 4 lbs) | $39.99 - $49.99 |
| Rat (4 - 6 weeks old) | $3.99 |
| Rat (6 - 8 weeks old) | $5.99 |
|   |   |
|   |   |
|   |   |